Why Pay High Prices for Dental Sensors?
Apex Dental Sensors offer High Resolution X-Rays at nearly 1/2 The Cost of other dental sensor companies.
Find out how doctors are saving thousands with Apex Dental Sensors.
Fill out the form below for more information on Apex Dental Sensors and Pricing.
We value your privacy and would never spam you
Nearly Half the Cost
Superior Image Quality
Powerful Imaging Software
Built to Last
High Resolution CMOS Sensor
Crystal Clear Images
 With the High Resolution CMOS chip you get crystal clear images in seconds. The Apex Sensor captures high resolution images at 25 Theoretical line pairs per millimeter.
Thin Dental Sensor Design
Only 5.3mm thick
The Apex Dental Sensors thin design allows for maximum patient comfort. It represents the perfect balance of form and function. The Apex Pedo Sensors are designed with rounded corners. This ensures easy positioning and optimal patient comfort.
Powerful Imaging Software
Easy To Use
The Apex Sensor has one of the most powerful imaging software on the market today.
Have other brand dental sensors? Not a problem! XVWeb Imaging Software supports a wide range of industry standard devices from different manufacturers.
100% Waterproof & Dust proof
Easy To Disinfect
Is your current sensor waterproof? The Apex Dental Sensor is hermetically sealed and has a IP67 rating.
The Apex Dental Sensor can be immersed in disinfecting liquid, without the need to worry about damaging the sensor.
Works With Other Imaging Software
Free TWAIN Driver
Have another imaging software? Don't want to switch imaging software?
Not a problem! If your imaging software supports TWAIN devices, then the Apex Sensor can work with you current imaging software.
TWAIN is a type of interface that allows communication between software and digital imaging device. It's a standard and widely utilized Windows interface used by manufactures of all types of devices. Devices ranging from printers and scanners to image capture devices like cameras and x-ray devices.
Maximum Durability & Flexibility
Built To Last
Thanks to rigorous design and testing, all Apex Sensors provide maximum durability and flexibility. The shock-resistant cases and silicon padding offers superior protection from falls, bites, and other damage.
Each Apex Sensor is tested during every stage of the manufacturing process. This is to ensure they meet our quality and imaging performance standards. The sensor must pass our high quality standards for durability, cord flexibility, and submergibility
Save Time = Save Money
Digital x-rays appear instantly, providing clinicians with immediate feedback. In an emergency, valuable time is not wasted waiting for film to develop. This allows you to quickly attend to your patient.
The Apex Sensor can be conveniently carried to wherever it is needed. Easily move from operatory to operatory for fast and proficient service.
With its fast Hi-Speed USB 2.0 connection, you'll save time every day, no matter the type of appointment.
World-Class Quality At Industry-Disruptive Prices.
We Could Charge $10,000+, But We Choose Not To.
Just A Few of Our Features...
At nearly Half the Cost. You can be assured our price will be lower then any of our major competitors. Even Dexis, Schick and Gendex.
Display, print and email images from any computer in your office.
Create dynamic case presentations, customizable slide show scripts and display templates.
Free Internet Installation
When it comes time to purchase, we provided internet installation for FREE. We install all the software and calibrate the sensors to your x-ray heads. We will have you up and running in about an hour!
Import and export functions allow you to easily share images with other applications.
XVWeb Software links your imaging system to many popular Practice Management Systems.
The XVWeb Imaging Software document management tools will help you achieve a paperless office.
The Apteryx Support Department is Skilled, Friendly and Flexible. When it comes time to call for support, you can be assured you are in good hands with the our Support Department.
Apex Dental Sensor Warranty
Apex Digital Sensors include a standard two-year limited warranty covering manufacturer's defects.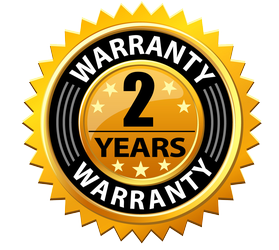 SensorCare Protection Plan
Masterlink offers SensorCare Protection Plan on Apex Dental Sensors. The SensorCare Protection Plan is good for the life of your sensors.
This helpful program provides a replacement dental sensor at 50% the current retail. This plan is for the event of accidental damage not covered by the limited warranty. The plan also includes conveniences like overnight loaner shipping of a sensor. In the event your sensor is being replaced or fixed.
This program provides tremendous value to our customers. Just another example of how Masterlink has re-invented digital imaging in response to dentists' needs. Compare our protection plan to any competitor, and you will see for yourself why SensorCare Protection Plan is the industry's best value.
30-Day Return Policy
Masterlink proudly stands behind the quality of its products. We back our products with a 30-Day Return Policy.
Unhappy with your Apex Sensors? We will work diligently to identify and resolve your issues to earn your satisfaction.
If after our efforts to resolve your concerns you are still unhappy, we will issue you a refund. As long as the product is returned complete with all accessories and in a like-new condition. View our Return Policy here.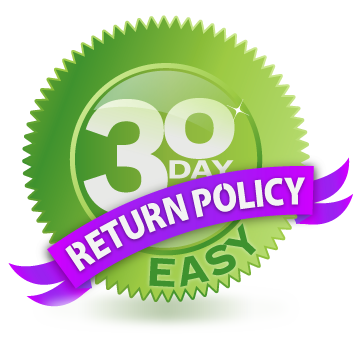 Are You Ready To See Pricing on Apex Dental Sensors?
Find out how doctors are saving thousands with Apex Dental Sensors.
Fill out the form below for more information on Apex Dental Sensors and Pricing.
We value your privacy and would never spam you